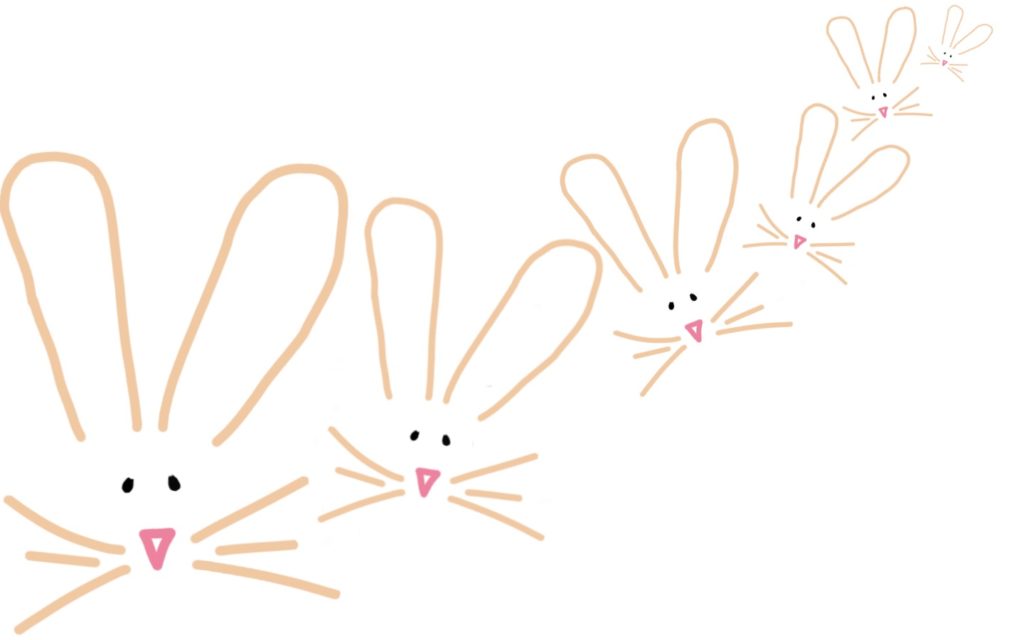 Have you ever done the Bunny Hop? For those of you who aren't familiar with it, it's a party dance that's usually done in a conga line. It involves tapping each foot to the side two times, hopping forward once, backward once, and then forward three times. When I first learned this dance, it felt like we were barely moving. However, we were across the room before I knew it.
There are three reason why I like the bunny hop. 1. It's a lot of fun. 2. It's good exercise. 3. It reminds me of health transformations. Even though most of us — myself included — want a swift, linear, upward trajectory, it doesn't usually work that way. 
Heath transformations often meander. Sometimes, it may seem as though we are standing still as we investigate and tap into the resources available to us. But the work that we put into learning and experimenting with new lifestyle changes is important and will help propel us forward. Sometimes we take a hop forward only to experience an unexpected setback such as an illness, a particularly hectic week at work, etc. Sometimes it may feel like we will never have any forward momentum. However, with the help of a good coach, we can recover from our setbacks and move forward by leaps and bounds. Before we know it, we can cross the threshold and reach our goals.
If you feel like you are stuck on your health journey, ask yourself whether you are truly stuck or are you in the midst of a meandering transformation. If you're stuck, I urge you to find someone who can guide you along your journey.
Happy hopping. Thanks for reading. I hope you have a safe and healthy week.